NFT Collections
We are currently offering mint services for two of our utility NFT collections. Each collection has different uses within the CroSwap ecosystem. Please refer to the education links for more information.
Quartermaster Collection
The collection when staked with CroSwap farms can provide up to 10% boost to harvested rewards. The collection will be available on Ebisu's Bay immediately after the mint starts.
Mint an NFT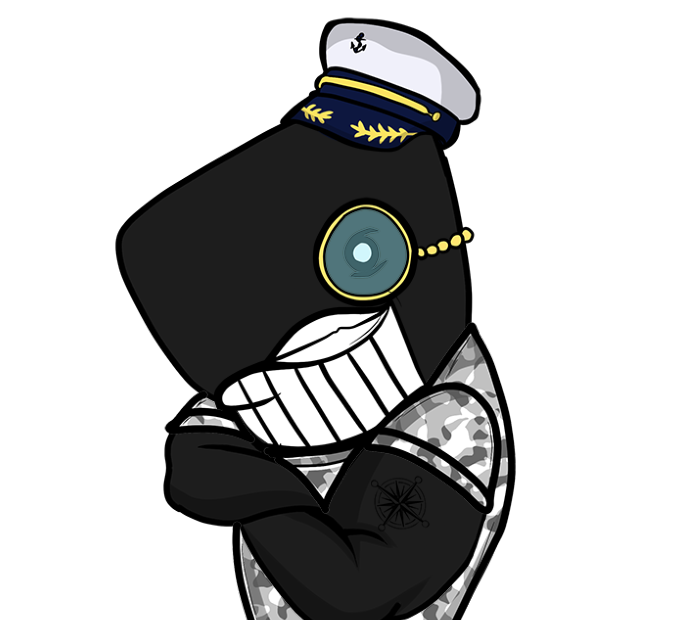 Nodey the Whale Collection
The collection provides a wallet level buff that reduces your claim tax based on the highest grade held in your wallet.
Mint an NFT